Services: Yoga
Yoga Classes coming this Spring!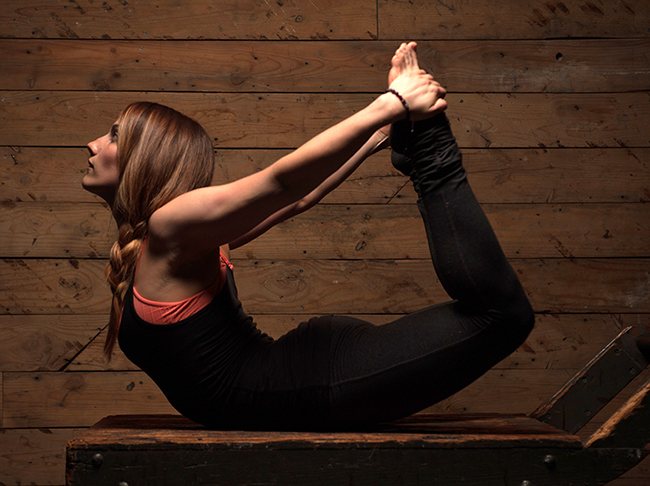 Yoga originated in India over 5,000 years ago. The word "yoga" comes from the Sanskrit word "yuj", which means "union", and is interpreted as the "yoke" that connects the spirit with the physical body. Yoga consists of the physical, mental, and spiritual practices that still the changing states of the mind, thus bringing an eternal state of peace. Join the 23 million practicing yogis in the USA and experience the benefits for yourself.

Class Descriptions
Sunrise Yoga (all levels): Class includes sun salutations and balancing poses to start your day off right!
Lunchtime Yoga: All the best parts of yoga, including pranayama (breathing exercises), a yoga sequence with restorative poses, meditation, savasana and strengthening poses to energize you through the rest of your day.
Gentle Yoga (all levels): A gentle class that moves nice and slow and gives you a full-body stretch.
Flow Yoga (all levels): A little flow to get you from one pose to the next, with holds long enough to allow you to feel the benefits of each pose.
Restorative Yoga (all levels): All the best parts of yoga, including pranayama (breathing exercises), a gentle yoga sequence with restorative poses, meditation and savasana.
We have the wonderful opportunity during the spring, summer and fall of having Pilates and Yoga Mat classes outside in the beautiful courtyard, weather permitting.
Benefits of Yoga
The following benefits have been reported from various yoga studies on asana (poses), pranayama (breathing exercises), and meditation:
Better overall physical functioning and sense of well-being
Stress reduction and increased levels of brain chemicals associated with positive mood (gamma-aminobutyric acid, "GABA")
Significant decreases in anxiety and depression in individuals for whom antidepressants provided only partial relief
Pain relief/reduction for certain kinds of chronic pain
Faster and more accurate brain functioning
Healthy weight maintenance
Improvements in several areas of sexuality, including desire, orgasm, and overall satisfaction
Reduced inflammation in the body, which can be triggered by stress and a sedentary lifestyle
Reduced spinal disk degeneration that typically occurs with age
Reduced high blood pressure
Helps with the psychological symptoms of menopause, such as depression, anxiety, and insomnia
Injury prevention in older adults as a result of increased strength and balance
Improved posture
Studies have suggested and found promising evidence that yoga can fortify the body's ability to ward off illnesses; helps keep joints lubricated, which may keep you moving freely in athletic and everyday pursuits as you age; is helpful in treating sleep disorders; and helps to reduce hot flashes and memory problems in menopausal women.

Price List
Yoga Class Drop-in:
$25/session
Package of 5 Yoga Classes:
$115 ($23/class)
Package of 10 Yoga Classes:
$190 ($19/class)