Services: Massage
Benefits of Massage
Massage therapy can be a valuable component of your wellness program. Over the last ten years, the American public has become aware of the importance of a wellness program for meaningful health improvement and disease prevention.
There is much research that shows the benefits of Massage Therapy, including Swedish, Deep Tissue and Hot Stone Massage.
Benefits and Facts of Massage:
Massage has been shown to increase range of motion and flexibility
It can also increase feelings of wellness, calm, relaxation, and a sense of belonging, while decreasing anxiety, feelings of fatigue, depression and stress.
Massage has positive side-effects in addition to those that affect the musculoskeletal system.
Caregiver[s] reported an improvement in physical and emotional states after chair massage.
75% or more of all physician office visits are for stress-related ailments and complaints.
Stress is linked to the six leading causes of death – heart disease, cancer, lung ailments, accidents, cirrhosis of the liver, and suicide.
The Occupational Safety and Health Administration has declared stress a hazard of the workplace.
A Wellness program that includes exercise and regular Massage has been shown to decrease stress; therefore massage will increase wellness and should be included in everyone's health management plan.
---
Swedish Massage
A manual technique which uses long strokes, kneading techniques, rhythmic tapping, vibration and transverse friction massage to relax the muscles and improve tissue matrix. This is the most common type of massage to knead all stress and worries away and help with arthritic joints.
---
Sports Massage
Whether your are training for an event or a weekend warrior this is the massage for you!
Sports massage can be used to improve athletic performance, speed recovery, help improve conditioning and maintain peak performance. Many professional and collegiate athletic programs incorporate massage therapy into their programs. Research has shown that in relation to exercise and athletic participation massage can:
Reduce muscle tension
Promote relaxation
Reduce muscle hypertonicity (aka muscle knots)
Increase range of motion and improve exercise performance
Support the recovery of heart rate and blood pressure after high-intensity exercise
Decrease muscle stiffness and fatigue after exercise and improve soft tissue function
Decrease delayed onset muscle soreness
Reduce swelling
May help prevent injuries when massage is received regularly
---
Prenatal Massage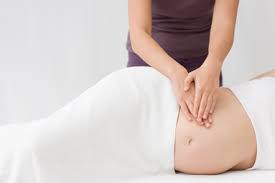 ---
Hot Stone Therapy
Hot Stone therapy is the application of thermo-hydrotherapy using stones and massage techniques. This therapy is combined with Swedish and Deep Tissue techniques to increase localized blood flow, stimulating the nervous and immune systems, softening area of dense/knotted muscles and encouraging a deeper relaxation in the client. Heated stones are placed strategically allowing the massage therapist to sink further into knots, dense tissue and areas where the muscles are restricted. Benefits include:
Increases blood and lymph circulation
Relaxes and relieves tired aching muscles
Warms muscles, tendons, ligaments and joints
Soothing heat feels good and many clients experience a deeper state of relaxation over a regular massage session
Hot Stone Therapy is also effective in Sports and Orthopedic Massage. The massage therapist will use various sized stones to warm and work attachment sites, trigger points and areas that may be sore, tight and over-compensating, while a client is recovering from an injury. Hot Stone and massage therapy complements your Orthopedic and Physical Therapy treatments.
---
Price List
Swedish, Sports and Prenatal Massage:
60 minute: $95/session
90 Minute: $130/session
Hot Stone 75 minute:
$115/session
TOP